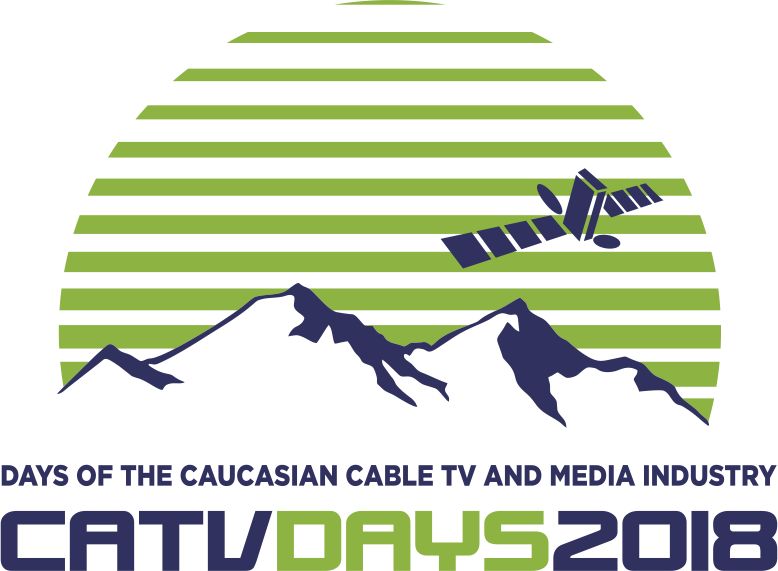 International Conference

Days of the Caucasian Cable Televisions and Media Industry - 2018

On September 26-27, 2018, Tbilisi will host the international conference
"Days of the Caucasian Cable Televisions and Media Industry - 2018"
The Conference will be dedicated to discuss the new tendencies, technical and legal issues and tendencies of technological developments in the field of the international telecommunications; apart to that, different studies will be presented, problematic and urgent issues will be analyzed and evaluated. Gergian parliamet Deputies, Business ombudsman of Georgia, Representatives of Georgian National Communications Commission and Georgian Patent, cable operators, field specialists from across the world, trade unions and associations, device producing companies and representatives of the TV-Channels will participate in the Conference.
ABOUT THE CONFERENCE
Conference Agenda
- Cooperation between transit companies and local TV-channels. Who pays to whom, how much and why? Must Carry and Must Offer. Situation in Georgia and analysis of the intarnational practice.
- Perspectives and current situation with regars to the development of DTH, IP, OTT technologies.
- Development and problems of the cable televisions.
- Importance of the quality content in modern industry and media industry in Georgia - Forms and sources of pirate gadgets in the Georgian market, influence over business operators, methods to gight against piracy.
- Content show and new channels will be presented
Dear Colleagues, please send your proposals and opinions about interesting and urgent topics you wish to discuss.
For the participation in the Conference, please take registration procedures.
During the Conference, participants will be able to make presentations and arrange show-rooms. For that, please send the applications to corresponding registration format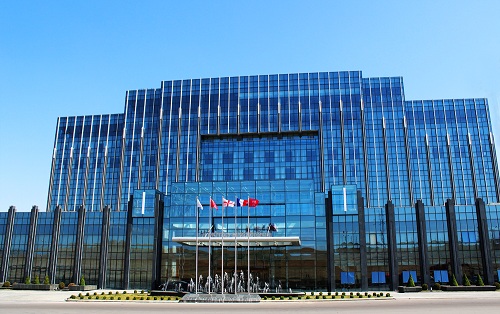 Venue of the Conference is the Tbilisi Sea City, Hotel "Hotels&Preference Hualing Tbilisi". Adress: Hualing, Tbilisi Sea new City www.hotelspreference.ge
Participants of the conference can book the hotel "BigBeg". Adress: Tbilisi, Telavi st. N5; +995 32 274 64 59; +995 32 274 68 88
(transfer is provided from the Hotel BigBeg to the conference venue)
Please, send your requests for booking the room in the hotel no later September 15 to the email adress: conference@cable-tv.ge
***Information on the website is permanently updated.
Conference Program
Wednesday, September 26, 2018
Time

Program

Presenter

Venue

09:30 - 10:30

REGISTRATION OF PARTICIPANTS

.....

Hotels&Preference Hualing Tbilisi

10:30 - 11:00

Opening of the International Conference "Days of the Caucasian Cable Televisions Media Industry – 2018"

Welcoming speeches

Video-roll

.....

11:00 - 13:00

Session 1

-Speeches,

Moderator Guram Beruashvili, chairman of the Georgian Cable Televisions Union




Hotels&Preference Hualing Tbilisi

Market of Georgian cable televisions. Challenges, perspectives and review of the legislation

Guram Beruashvili

Must Carry and Must Offer, cooperation with local TV-Channels; Polish example

Jerzy Straszewski

Aspects of the transfer of TV-channels via cable televisions, Armenian example

Ararat Arushanyan

Market of

Russian cable televisions

Yury

Pripachkin

Market of Moldavian cable televisions, cooperation between local cable televisions and broadcasters

Vladimir Topal

Market of Belarusian cable televisions; cooperation between local cable televisions and broadcasters

Peter Stankevich

Market of Ukrainian cable televisions

Iryna

Sakhno




Situation in the German telecommunications market. Transmission of TV-channels with the support of analogue, digital, IP, OTT technologies

Germann

Geer, statement of Herbert

Strobel

, board member of the German Cable Televisions Association (ANGA

)

Signing the Resolution in support of the Georgian cable televisions

13:00 - 13:30

Coffe break

.....

13:30 - 15:00

Session 2

Speeches,

Moderator Germann Geer

.....

Hotels&Preference Hualing Tbilisi

Market of Kazakhstan cable televisions

Asylbek

Khairushev

Analysis of best practices how to reduce outflow of subscribers from cable televisions

Dmitri Kolesov

Widening of the service fee base and service of operators: OTT's decisions, CDN, TV-Content, online translation and more

Gerasim Gadyan

Development of TV Industry and Audience Preferences in Georgia

Ina Pirtskhalaishvili

Transmission of illegal content in internet. Its impact on media and transit companies. Georgian example

Irakli Kasradze

Fight against Piratage, Latvian example

Ilmars Muuls

Situation on internet market, Georgian example

Ucha Seturi

Media Societies - Georgia 2018. Modern media regulations

Thomas Wierny, Tobias Brings-Wiesen

New budgetary solution of the company Astro Strobel in the production of head gadgets

German Geer

15:00- 16:00

Lunch

.....

16:00- 18:00

Session 3

Content Show, Presentations of New Channels,

Moderator Iryna Sakhno

....

Digital TV Family

Colocation

Новый Мир/New World

Universal Distribution

Red Media

Tvigle Media

SPI International

18:00 - 19:00

Free time

....

19:00 - 20:00

Dinner

....

Hotels&Preference Hualing Tbilisi









Thursday, September 27 2018
Time

Program




Venue

10:00 - 17:00

Excursion

Hosted by "Digital TV Family"

09:00

Gathering in the hall of the Vilton in the Hotel Hualing Tbilisi

09:40 – 10:30

Mtskheta, Jvari Monastery

11:00 - 12:00

Svetitskhoveli Cathedral

12:30 - 16:00

Chateau Mukhrani

14:00 - 16:00

Dinner with traditional unique dishes and Georgian folk dances

16:00 - 16:40

Travel from Chateau Mukhrani to the hotels "Hotels&Preference Hualing Tbilisi" and Wilton

17:00 - 20:00

Free time




20:00 --

Clossing dinner




Restaurant "Tavaduri"

Left bank of the Mtkvari River, Mushtaid garden





| | | | |
| --- | --- | --- | --- |
| Surname, Name | Company | Position | Country |
| Abramova Olga | Latvian Association of electronic communications | Financial director | Latvia |
| Agutenkov Ivan | Signal Media | CEO, Sales & Development | Russia |
| Aibazov Aslan | TV channel "ACB TV" | Department Director of Regional Development | Russia |
| Akhobadze Lasha | Cable TV - "A+B" | Director | Georgia |
| Arens Anton | Channel One WorldWide | General producer of the TV channel "Telecafe" | Russia |
| Aronia Eka | TV MR GE, Nielsen Television Audience Measurement's official licensee | Production Director | Georgia |
| Aroshidze Mariam | Georgian National Communication Commission | Chief Specialistof the audiovisual Media services regulation Deparments | Georgia |
| Arushanyan Ararat | Association of Cable Broadcasters of Armenia | President | Armenia |
| Arushanyan Vigen | Association of Cable Broadcasters of Armenia | Director | Armenia |
| Bagashvili Ioseb | Georgian National Communication Commission | Monitoring Leading Specialist | Georgia |
| Balandis Zilvinas | SPI International | Distribution Agent | Lithuania |
| Balashov Anton | TV Center JSC | Deputy director | Russia |
| Barzashvili George | Company "Barzashvili PRO" | CEO | Ukraine |
| Bediashvili David | Cable TV - "Aliance TV" LLC | Director | Georgia |
| Beruashvili Guram | Cable Televisions Union of Georgia | Chairman of the Board | Georgia |
| Beruashvili Teona | Cable Televisions Union of Georgia | Executive Director | Georgia |
| Bitsadze Amiran | Cable TV - "TV COM" LLC | Director | Georgia |
| Boguslavchik Olga | JSC "TV Company" STREAM " | Head of Distribution Service | Russia |
| Bojarskaja Iana | AKTR | Head of congress and exhibition activity RACIB | Russia |
| Borisov Dmitry | Channel One WorldWide | General Producer of the Joint redaction | Russia |
| Brings-Wiesen Tobias | University of Cologne | Research assistant | Germany |
| Burykhin Konstantin | IRDETO BV | Sales Director | Netherlands |
| Cheishvili Elene | Georgian Parliament | Leading Specialist | Georgia |
| Chibalashvili Nana | "Magticom" LLC | Magti TV Content Manager | Georgia |
| Chicherova Veronika | AKTR | Advisor | Russia |
| Cramton Stan | Diversified Communications International, Inc | President | USA |
| Czepielewski Slawomir | Cable TV - TVM | President of the Board | Poland |
| Dapkviashvili Nino | "Silknet" JSC | IPTV project Manager | Georgia |
| Demushina Maria | LLC "Asia TV CIS" | Distribution Manager | Russia |
| Dergachev Anton | Mortelecom-service | Director | Ukraine |
| Dergachova Anna | Mortelecom-service | Manager | Ukraine |
| Dolidze Shalva | Cable TV - "Inter TV" | Executive Director | Georgia |
| Dubovnik Maxim | BaltInvestTelecom Ltd. | Director | Belarus |
| Falelyukhin Igor | Firm BIS LLC | Head | Russia |
| Fedyuchok Vladimir | TV Channel "TV 21" | General Director | Latvia |
| Fouksman Philip | FM-groups | General Director | Russia |
| Frolova Marina | TV Channel "1+1 Inetrnational" | Director | Ukraine |
| Gadiyan Gerasim | ViNTERA.TV | General Director | Russia |
| Gazizova Lira | "Firm BIS" LLC | Deputy Director | Russia |
| Germann Geer | ASTRO STROBEL | Sales Director | Germany |
| Gordeladze Lizi | Cable Televisions Union of Georgia | Assistant of chairman | Georgia |
| Gorgoshidze Anatol | Interoptic Ltd | Diector | Georgia |
| Gorte Evgeniy | Universal Distribution | Sales Director | Russia |
| Gostev Kirill | "Nova" LLC | Deputy director | Belarus |
| Gosteva Irina | "Nova" LLC | Secretary | Belarus |
| Grigalashvili Marlen | Cable TV - SP Marlen Grigalashvili | Director | Georgia |
| Gultyaeva Helena | AKTR | Advisor | Russia |
| Gumenyuk Ivan | Mortelecom-service | Commercial director | Ukraine |
| Gurbanov Samir | Azerbaijan Cable Operators Association | President | Azerbaijan |
| Gyonjyan Kristine | Armenian Union of Operators | Executive Director | Armenia |
| Iakovich Roman | TVDROM Limited | Regional representative | United Kingdom |
| Ivandikova Ekaterina | Red Media | Head of Sales Service | Russia |
| Kankava Levan | Cable TV - "Metekhi 2014" LLC | Director | Georgia |
| Kasradze Irakli | National Intellectual Property Center of Georgia Sakpatenti | Head of Trademarks, Geographical Indications and Designs department | Georgia |
| Khairushev Asylbek | The National Telecommunications Association of the Republic of Kazakhstan | President | Kazakhstan |
| Khajalya Shota | Cable TV - SP "G.Liluashvili" | Representative of the company | Georgia |
| Khitarishvili George | Cable TV -"D+" | Director General | Georgia |
| Kiknadze Mirian | New Content | Director | Georgia |
| Kirilyuk Tatyana | Channel One WorldWide | TV presenter TV channel "Поехали" | Russia |
| Klymenko Ihor | Inter Media Group | FEA Manager | Ukraine |
| Kobakhidze Nikoloz | Gis Ltd | CEO | Georgia |
| Koberidze Levan | Georgian Parliament | Member of the Parliament | Georgia |
| Kolesov Dmitry | J'son and Parnters Consulting | Director of TV and Content Department | Russia |
| Kolpakov Igor | "Kontur-M" LLC | Director | Russia |
| Konshin Anton | Red Media | Development and Distribution Director | Russia |
| Konstowicz Artur | Ax Technology | International sales manager | Poland |
| Kot Jozef | Polish Chamber of Electronic Communication (PIKE) | Member of the Board | Poland |
| Kovalev Stepan | TimeMedia Group LLC | General Director | Russia |
| Krasilnikov Philip | THEMA (Canal+) | Distribution manager | France |
| Krikheli Victoria | Portico Media | Affiliate Sales Director | Russia |
| Kuchin Vitaly | Navigator | Director | Russia |
| Kulish Victor | UKRTELESET | President | Ukraine |
| Kumanyaeva Irina | Tvigle Media | Director | Russia |
| Kumsishvili George | Georgian Public Broadcasting | Production and Logistics Director | Georgia |
| Kuprashvili Natia | TV channel "Tok TV" | Director | Georgia |
| Kvarchuk Makc | Triolan | Technical director | Ukraine |
| Kvirkvelia Zurab | Georgian National Communication Commission | Monitoring Leading Specialist | Georgia |
| Laperashvili Natela | Portico Media | Marketing Director | Russia |
| Lavrinenco Serghei | Content Media | Director | Moldova |
| Lelis Ianis | Latvian Telecommunications Association | Executive Director | Latvia |
| Leqvinadze Irakli | Business ombudsman of Georgia | Business ombudsman of Georgia | Georgia |
| Levchenko Evgenia | Channel One WorldWide | Marketing Director | Russia |
| Levkin Alexander | Telesputnik LLC | The editor of the website "Telesputnik" | Russia |
| Liluashvili Gocha | Cable TV - SP "G.Liluashvili" | Director | Georgia |
| Magradze Roman | Media Sputnik | Chief Editor | Russia |
| Malakhova Larissa | Russian State Television and Radio Broadcasting Company (VGTRK) | Head of the Department CIS and the Baltic countries | Russia |
| Manvelyan Robert | Tele-Comm Ltd | Director General | Georgia |
| Markevich Evgeniy | TV channel "Belarus 24" | Deputy director | Belarus |
| Masaryk Anna | TV Channel "New World" | Representative of the channel | Spain |
| Masaryk Vladimir | TV Channel "New World" | Business Development Director of the TV channel | Spain |
| Meisele Kristina | Elite Union | Project Manager | Latvia |
| Meladze David | Cable TV "Telecompany Dia" | Comercial Director | Georgia |
| Melikidze Vasil | Cable TV "Metekhi 2014" LLC | Technical director | Georgia |
| Menabde Lela | Cable TV - "Optika TV" | Meneger Comercial | Georgia |
| Menabdishvili Medea | R.B.G LLC | | Georgia |
| Meparishvili Gela | Cable TV - "SP. V.Tsagareishvili" | Ditector | Georgia |
| Merzadze Murman | Cable TV - "TV Com" | Comercial Director | Georgia |
| Minasyan Andranik | "Aranea" LLC | Director | Armenia |
| Moroz Vera | TV channle "TV rain" | Head of Distribution Department | Russia |
| Muratoglu Murat | SPI Internatoinal | Sales director | Turkey |
| Muuls Ilmars | Latvian Association of electronic communications | Chairman of board | Latvia |
| Nesvizhskaya Anastasia | Cableman | Editor | Russia |
| Nikitova Ekaterina | AKTR | Finance and credit | Russia |
| Ninoshvili Gvantsa | Silknet JSC | Administrator Video Library | Georgia |
| Osikmashvili George | Cable TV - "Sistema+" LLC | Technical director | Georgia |
| Ostapenko Svetlana | Triolan | Financial director | Ukraine |
| Ozerova Irina | Portico Media LLC | Administrative manager | Russia |
| Pantsulaia George | National Intellectual Property Center of Georgia Sakpatenti | Chief Specialist at the Legal and International Relations Department | Georgia |
| Papikyan Artur | Signal Media | Head of Network Development Project | Russia |
| Petrenko Igor | Irdeto | Technical director | Russia |
| Piriev Sergey | "TV Center" JSC | Distribution Director | Russia |
| Pirtskhalaishvili Ina | TV MR GE, Nielsen Television Audience Measurement's official licensee | Marketing manager | Georgia |
| Pochkhua George | Cable TV - "CGC" | Deputy General Director | Georgia |
| Pripachkin Yury | AKTR | President | Russia |
| Pstrong Krzysztof | Cable TV - TVM | Member of the Board | Poland |
| Qochiashvili Kakha | Cable TV - "Alioni" | Representative of the company | Georgia |
| Radionov Alexander | Harmonic | Presale Manager | Israel |
| Reut Victoria | TV channel "Belarus 24" | Chief Specialist for Regional and International Development | Belarus |
| Robakidze Mikheil | Representation of the TV company "Mir" | Director | Georgia |
| Rolandas Sirvelis | VECTRUM LAT SIA | CEO | Latvia |
| Rychka Denis | Russian Cable Television Association (AKTR) | Press Secretary | Russia |
| Sakhno Irina | Mediasat | Media Expert | Ukraine |
| Salnikov Andrey | Channel One WorldWide | Director of the Directorate for Distribution channels CIS and Baltic countries | Russia |
| Salnyk Anatoly | Trofey TV | Deputy Director | Ukraine |
| Sargisyan Alexander | "Firm BIS" LLC | Director | Russia |
| Schnaider Anna | Channel One WorldWide | Chief editor of the TV channel "O!" | Russia |
| Seturi Ucha | Small and Medium Telecom Operator's Association of Georgia | Executive Director | Georgia |
| Sheshoulina Olga | Portico Media | Sales Manager | Russia |
| Shkaraban Mykola | TV Channel "UATV" | Distribution Executive | Ukraine |
| Silin Mikhail | AKTR | Vice President | Russia |
| Smidre Peteris | Latvian Telecommunications Association | President | Latvia |
| Sobotkowska Olga | Polish Chamber of Electronic Communication (PIKE) | | Poland |
| Sokhadze Kakha | Cable TV - "Alioni" | Cable TV - "Alioni" | Georgia |
| Spirin Denis | Russian State Television and Radio Broadcasting Company (VGTRK) | Head of International Broadcasting Distribution Department | Russia |
| Stankevich Petr | Bel Business channel | Director | Belarus |
| Straszewski Jerzy | Polish Chamber of Electronic Communication (PIKE) | President | Poland |
| Szymura Rafal | Irdeto | Head of Sales | Netherlands |
| Tabatadze Kakha | Cable TV - "Daka" | Director | Georgia |
| Tatulashvili Maia | Cable TV "Telecompany Dia" | Director | Georgia |
| Temnogradskaya Evgenia | Red Media | Chief Manager | Russia |
| Thompson Alan | Diversified Communications International, Inc | Associate | USA |
| Tkach Lilia | Mortelecom-service | Manager | Ukraine |
| Tonoyan Michel | JSC "TV Company" STREAM " | Director of the Commercial Directorate | Russia |
| Topal Vladimir | Cable Operators and Broadcasters Association of Moldova | Chairman | Moldova |
| Trofimova Victoria | Channel One WorldWide | Director of the Department of distribution channels in the Baltic and CIS countries | Russia |
| Trubenko Olga | Channel One WorldWide | Director of the Promotion Department | Russia |
| Tsakadze Besik | Cable TV "TVG" | Director | Georgia |
| Tsikarishvili George | Magticom LLC | Head of the Department of Magti TV | Georgia |
| Tsilosani Nino | Georgian Parliament | Member of the Parliament of Georgia | Georgia |
| Tsimakuridze Koba | Cable TV - "CTV 1" | Director | Georgia |
| Tsitskishvili Paata | Cable TV - SP Marlen Grigalashvili | Technical expert | Georgia |
| Tsvetkova Polina | Channel One WorldWide | Redaction Creative producer of the TV channel "Poehali!" | Russia |
| Tymoshenko Oksana | CNA Georgia | Director | Georgia |
| Vaskin Oleg | "Kontur-M" LLC | Commercial director | Russia |
| Vasyanovich Denis | Inter Media Group | Head of department | Ukraine |
| Vinogradova Elena | JSC "TV Company" STREAM " | Top manager | Russia |
| Volodkevica Diana | "Elite Union" | Chairman of the Board | Latvia |
| Wierny Thomas | Wierny - media law | Expert in media law and constitutional law | Germany |
| Yakushenko Ekaterina | Universal Distribution | Deputy executive director | Russia |
| Yakymovych Anastasia | TV Channel "UATV" | Distribution Manager | Ukraine |
| Yaryomenko Sergey | Telecommunications industry Union of Belarus | Director | Belarus |
| Yengibaryan Gevorg | LLL Family Network | Director | Armenia |
| Yurina-Mandjgaladze Anna | "R.B.G" LLC | Director | Georgia |
| Zielinski Wlodzimierz | Polish Foundation for the Development og Electronic Communications (PIKSEL) | Board President | Poland |
| Zubcu Vitalie | SC DIGIMAX LLC | Director | Moldova |
For the detailed information, about special proposals and sponsorship opportunities, please contact us:
+995 32 234 36 29
subscribe our page
Write your questions